Ardith Begonia Gagné-Pinkerton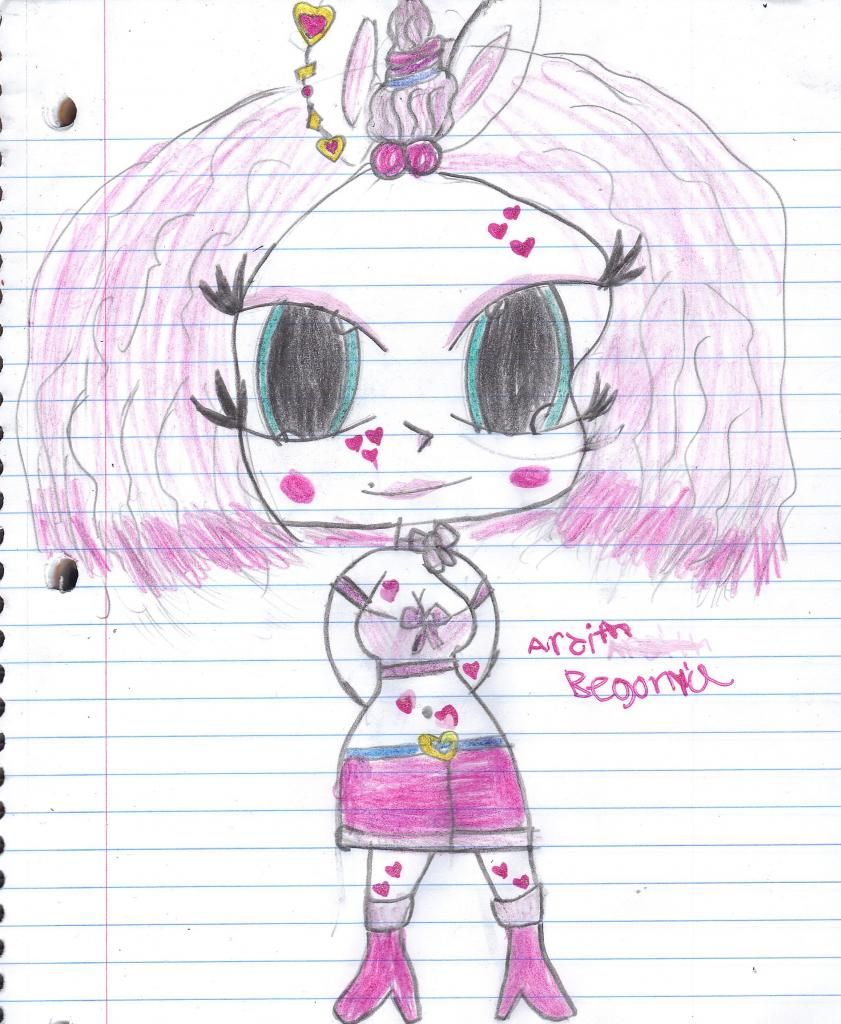 Ardith Begonia "Ardie" Gagné-Pinkerton
Stats
Position
Forty-First, Normal Subclass
Threat Level
Low
Weapon
Unknown
Killerbunny No
41
General Info
Age
About 16
Height
About 4 ft and 6 ins
Weight
About 120 lbs
Status
Alive
Backstory
She was born somewhere near the border of Canada and the US to Arthur and Angeline Gagné-Pinkerton and is the middle of seven children.
Appearance
She has wavy-ish pink hair with magenta tips and her bangs tied in a ponytail. Her eyes are either turquoise or aqua-green and she tends to wear pink makeup. She has heart tattoos and a mole over the right side of her mouth. She is normally seen in pink shorts and strapped off-shoulder top, with heart-shaped buckled blue belt and pink boots. She wears five earrings in her right ear and a pink ribbon around her neck.
Personality
She is noted to be cheerful and fun-loving and doesn't take kindly to insults, however, she can be rather trusting and tends to get along with anyone. She's also a tad gullible.
page revision: 1, last edited: 29 Aug 2015 23:24