Malou Voordehuid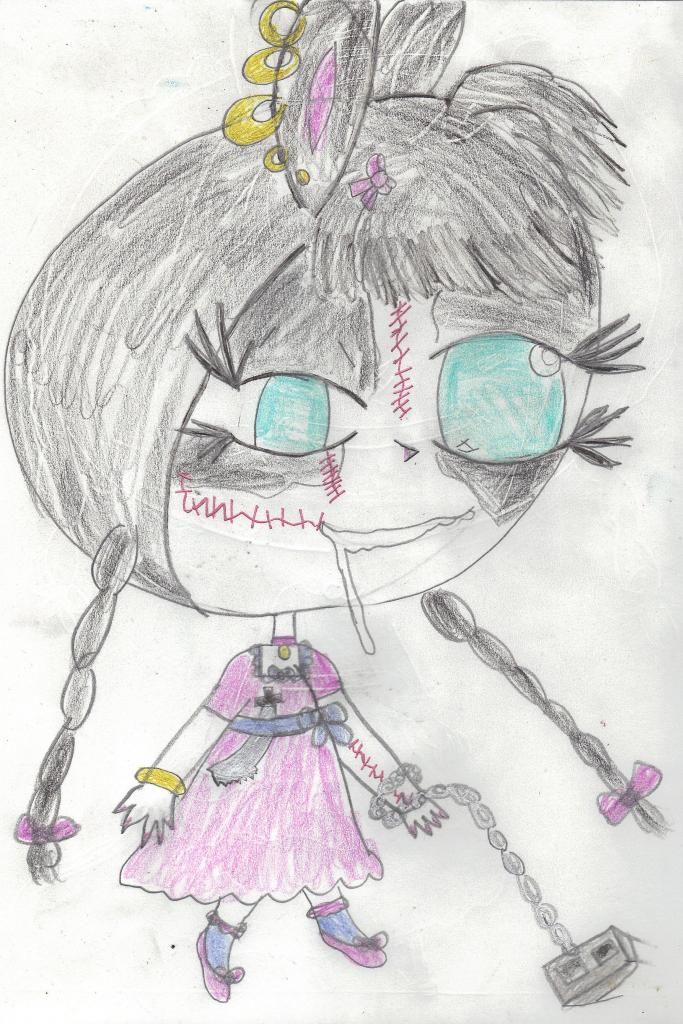 Malou Voordehuid (Alternatively: Omdehuidvaniemand)
Stats
Position
Fifth, X Subclass
Threat Level
Medium
Weapon
Knife and Cinderblock on a chain
Killerbunny No
5
General Info
Age
Unknown, assumed to be in the range of 3-5 years (as she claims)
Height
2 feet. 2 inches
Weight
52 lbs
Status
Alive
Backstory
She was born in Drenthe in the city of Assen and, according to her, she lived on a farm with cows. When she was at her current age, she put a match in a gas or oil pipe leading for the farm to explode. She can't go black to Assen because of an unknown incident involving her cinderblock.
Description
She had the appearance of a young child with an eye partially open and drool coming from her mouth. She also has scars on her face and one of her forearms and unkempt hair tied back in braids. She also wears gold earrings and bracelet. Usually, she is seen in a pink dress, necklace, pink flats, and blue socks.
Personality
Difficult to describe, as she is still very young, though what can be said is that she has a rather distorted view of the world, likely from some experience.
page revision: 4, last edited: 29 Aug 2015 16:09